I've been trying to blog for weeks now but every time I sit down to do it, I lose focus or allow something to pull my attention away. Resistance anyone? So this morning I promised myself I was breaking the cycle so to speak. And wow! It's actually working!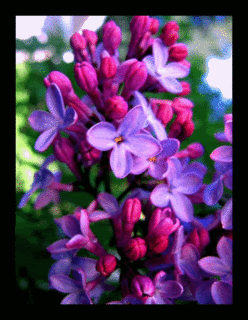 I love spring. it's my favorite season, along with summer and fall. I love those moments when you look around and suddenly there's a green tinge to everything. And not just green, technicolor shades of emerald and moss, grass and apple. And of course, the flowers, I can't forget the flowers. Tulips and daffodils, pink, and white trees just bursting with petals and perfume. And my favorites, the lilacs. I was born in May and they always seem to bloom right before my birthday so I have a special fondness for them. I also happen to love the way they smell.
I didn't take these pictures, I foind them online. They were too mouthwatering not to use. Thanks to the amazing photographers who took these and are generous enough to put them out for public use!